Meet The Team
We are a dedicated team which strives to provide success to our clients in regards to all their accountancy needs. Our team is very close-knit and ensures that a unified support is provided to you whenever you need it. With expertise covering all aspects of accountancy, taxation and business advisory services, we are well placed to take a holistic view to planning for the future as well as dealing with specific matters.
Joanne M. Elliott FCA BFP FMAAT
Group Finance Director
With over 15 years' experience, Joanne has worked in businesses small and large, moving from industry in to accountancy practises she has gained experience in all areas of accountancy, taxation and audit.
After starting out as an accounts clerk at 18 years old, Joanne made the decision to train as a chartered accountant through assisting the appointed auditors of the businesses that she worked for.
Moving into practise in 2002 was a large step for Joanne, but it proved a great success and became a career move that fit perfectly with Joanne's dream of helping SME's gain success!
"My goal is to provide all of my clients with an efficient service that is second to none. Helping them to grow their businesses and keep track of their finances in a simple, yet effective way!"
'Clarity Accountants grew out of a genuine passion to support clients and help them understand the technical jargon that makes understanding your accounts and tax returns somewhat confusing.'
Matthew J. Elliott FM/AM DAB
Managing Director
Matthew Elliott is an innovative agent of change within the business community delivering world class service through pioneering technologies. He has a desire to raise up the next generation of business evangelists.
He has 15 years worth of Sales and Business & commercial Acumen behind him and is now passing his experience onto the future leaders
He has been married to Joanne for the past 16 years and have 2 energetic Children Rebekah & Olivia, they both live in Oldham.
Sarah L. Murphy
Financial Controller and PA to the Directors
Sarah has worked for Clarity for 4 years working her way up through the company building on the substantial experience already gained through her role as financial auditor at a local authority.
Sarah also has many years of experience in management having worked as a manager for many years in the retail sector.
Sarah is our company financial controller and PA to the Directors.
She lives in Ashton under Lyne with her Husband of 10 years Kieran and there 2 boys Eli and Gideon.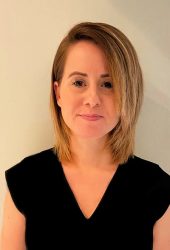 Michelle Furey AATQB
Bookkeeping Specialist
Michelle has worked with Clarity now for over 3 years, originally coming on board as a trainee and is now qualified as an AATQB bookkeeper.
Her background is asset based lending within large organizations which she was successful for over 10 years until she took a step back to retrain and expand her skillset
Michelle currently lives in Mossley with her husband of 10 years, their two children, dog and guinea pigs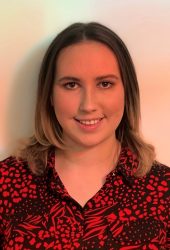 Charlotte Outhwaite
Payroll & Bookkeeping Specialist
Clarity is pleased to have Charlotte working with us, as she thrives working in the payroll and accounting industry, which she has done for the past three years.
She is currently studying toward her CIPP Foundation Payroll Management Degree whilst studying consecutively her AAT qualification Level 3 & 4.
' I know the challenges that the having a PAYE scheme can have, and my training and experience have shown me how to help our clients get the right results first time'
At present, she lives in Oldham with her family and two loveable dogs (Ted and Nell).